Household scale manufacturer for bamboo kitchen scales
Bamboo, the eco-friendly natural material for kitchen scale platform, is Canny's commitment to our earth, for more green, more health.
Bamboo kitchen scales with special and refined design, gives your kitchen good decoration. A cooking helper for a family with specific and delicious meal and dinner.
5000g or 10000g big capacity, 1g or 0.1g division, high precision sensors to act good helper for a diet.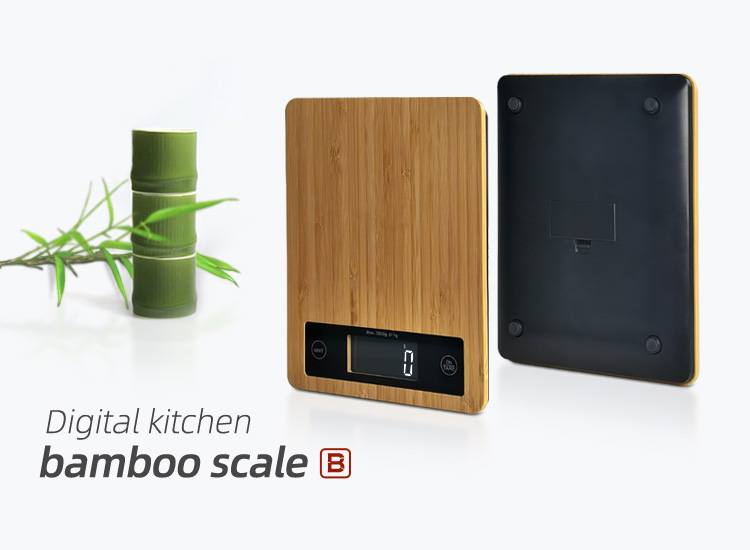 Canny scale factory specialize in household scale development, manufacturer and exporting to EU, US, some of Asia countries with customers satisfaction. We can deliver in time and on time from ideas to finished products to our brand customers with good reputation. Welcome ODM, OEM business, thank you.