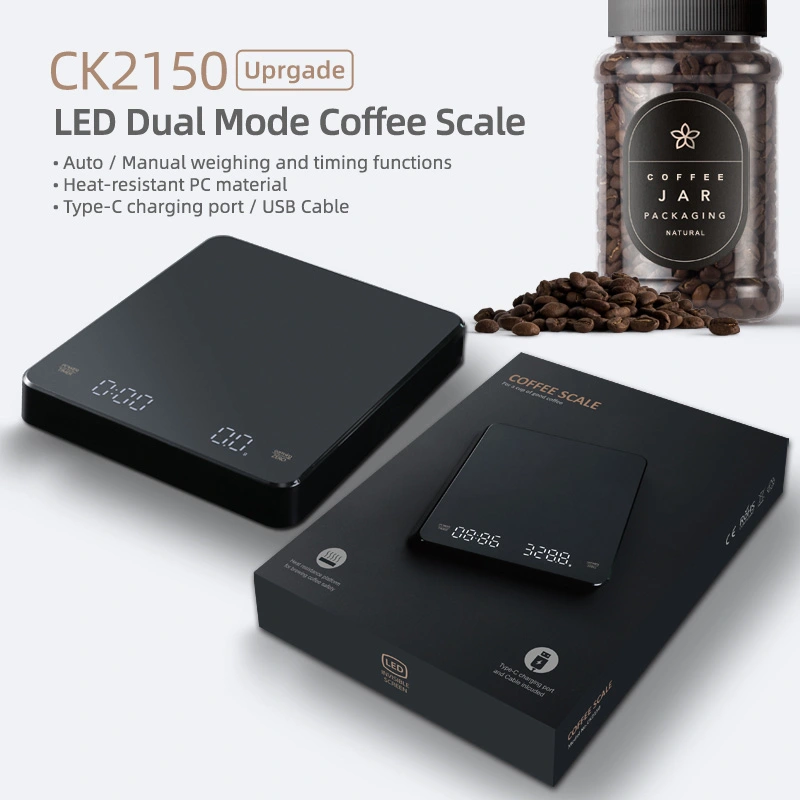 Canny brings out the best accurate coffee scales
In China , canny started the coffee scales development and manufacturing from 2019 thanks for Timemore. More and more people think it's a requirement to use a coffee scale, not only to weigh out the coffee but also measure the amount of brew water. Proof by facts, the exact percentage of the coffee and the water achieves the sweetest and most balanced flavors.
As a professional accurate scale manufacturer, Canny is excited to start the design of first coffee scale CK2150, which is the successfully so far the best selling over 200000pcs all over the world especially in many Amazon stores. Why can it be so popular and people like to buy it?
Calibration test: Each one scale was tested in the production line with 100g calibration weight to see how accurate it was.
Accuracty test: Each one scale was tested by 1g in the center platform and see how long to settle on the final weight. And around the center anywhere randomly test the weight by 100g or 200g to see how the accuracy in different places.
Pourover coffee test: With each scale evaluating the scales' ability to read the brew water weight quickly and accurately. The timer function works well and simultaneously.
Usability tests: Throughout testing, we evaluate how easy each one scale was to use and how simple to read. 
Heat-proof platform: the platform and the inner construction design considers the coffee water heat, no worry, every 135 degree temperature.
How to brew a cup of good coffee: The YouTube video please check https://youtu.be/vqrwtFxJJPo
Canny mainly business ODM and OEM with the obility of developing, design, production and exporting with warranty 2 years, have been exploring business oppotunities with partners all over the world to win-win. Please contact us for business talking.