Smart body fat scale advantages
There are many advantages of having a smart body fat scale over a traditional scale at home, from convenience and metrics. Go on to read more about how smart body fat scales bring taste and health at home.
With modern and stylish design, new and attractive, compared with traditional scales.
Especially, the health tracking and behavior management tools, with combination of several important health metrix, people check everyday's status and track measurement change every month or year.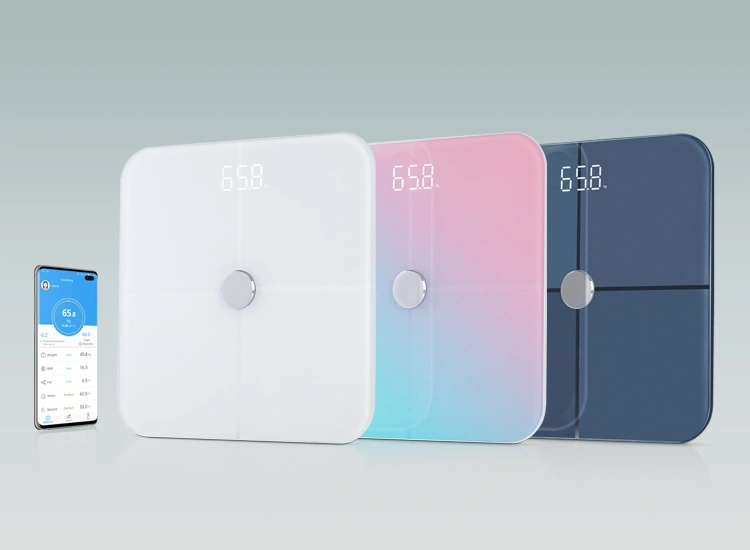 Canny smart body fat scales, provide free firmware updates. It comes with phone app named fitgo-ideas for health
The app is completely different from others with these advantages:
No need to login in and protect privacy
No need to pair, shows the measurement data at once
Customized logo in first page is free
Sync with Apple Health, Fitbit, Google Fit
Over 18 languages, and more languages customized available